This makes me smile too........
It also cracks me up how Israel hired an 'artist' to create a fantasy version of Ariel Sharon in his death bed....which weirdly now, is on google as an official picture of Ariel Sharon in a coma...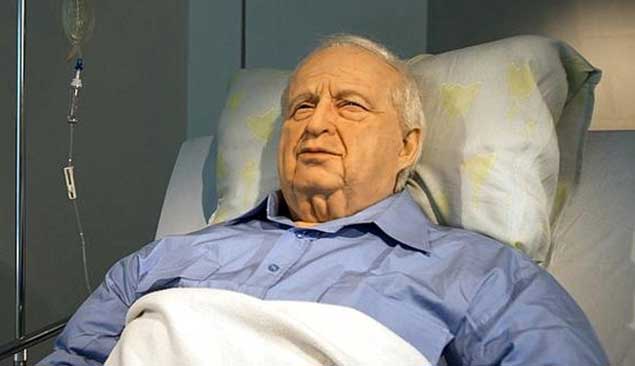 You have to dig a bit to find the truth......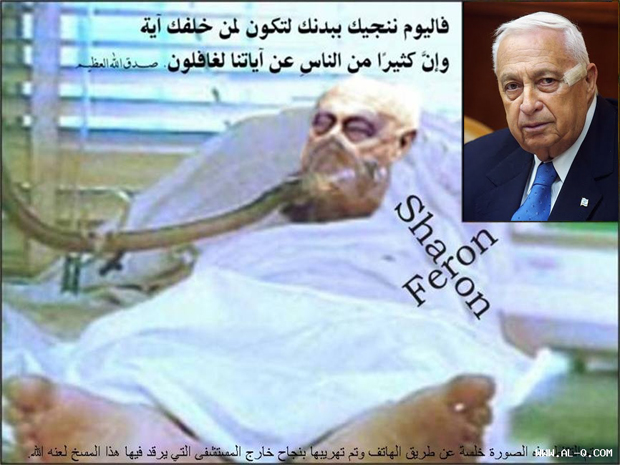 God's justice gets there in the end and it is terrible to behold...... but a right lolathon to those who love it when evil people are punished.....
Even more surreal to hear Sharon's son totally lie about the condition of his father:
Quote :

Nonetheless, Gilad wrote that this father would occasionally respond to the presence of his sons.


"He lies in bed, looking like the lord of the manor, sleeping tranquilly. Large, strong, self assured. His cheeks are a healthy shade of red. When he's awake, he looks out with a penetrating stare," wrote Gilad.



http://www.telegraph.co.uk/news/worldnews/middleeast/israel/10547657/How-Ariel-Sharon-was-kept-alive-for-eight-years.html




Those Israelis are really odd and really really bad at bullshitting.

_________________
truthspoon.com