Passing through Liverpool street station the other day, and it was hard not to notice the overt satanic imagery high on display above everyone's head in the guise of an advertising board.
I mentioned this to my friend and he said he also saw it when he was last in Liverpool street some time ago. What's more this is the only advert on a constant loop, seemingly at all times.
Ostensibly it is an advert for a investment firm: ElToro (The Bull) and hence one can understand the appropriatness of the horns..... But why choose this company? Why have this on a constant loop without any other adverts? Surely there must be plenty of companies willing to pay top dollar for digital advert space at Liverpool Street station.
It just strikes me that this is further evidence that the world is slowly starting to become overtly dominated by Satanists and Satanism. We have seen how anyone investigating child abuse gets discredited, mocked and even imprisoned, while those perpetrating the abuse are usually exonerated by a crooked committee or investigation, chaired and run by child abusers themselves.
When Satan and Satanists starts to show themselves  out in the open....we've all had it...... and one thing's for sure, your children are no longer safe anywhere in this Satanic society.
People under the gaze of Satan/Moloch in central London.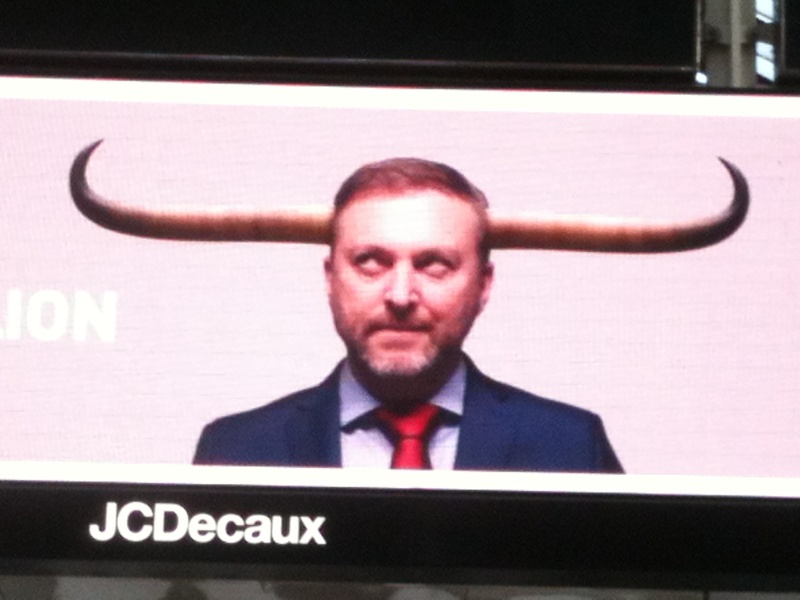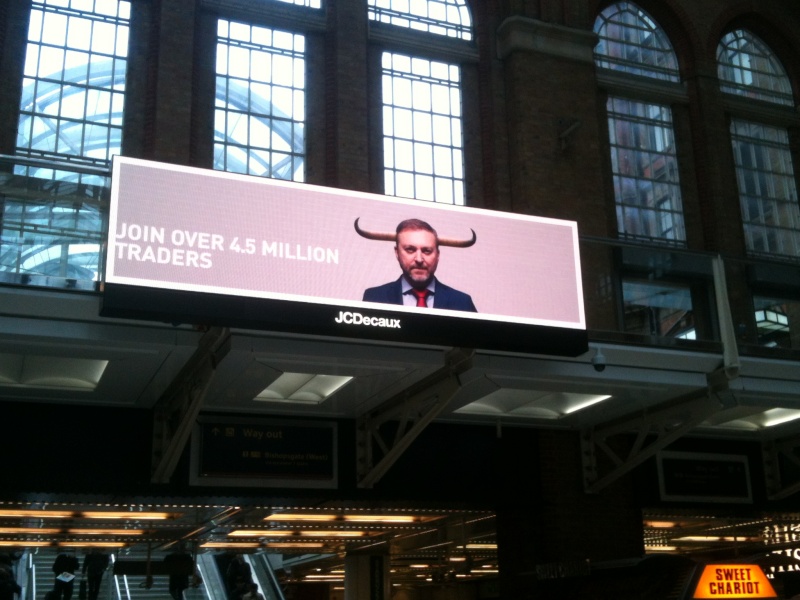 _________________
truthspoon.com