I've written an article about King Arthur the Briton and his battles against the invading pagan Anglo-Saxon barbarians in the 6th century.
Reawakening the Once and Future King
It occurs to me that our present German Saxe-Coburg royal family are just the royal house of the German Anglo-Saxons and they are basically ALIEN to those of us who are indigenous Britons and can trace our family back to pre-Saxon names (basically check you surname).
This explains why the royal family were intially supportive of Hitler and why Prince Phillip for instance attended the funeral of his sister Cecile, who had married a senior SS officer, as had most of his other sisters.
http://www.dailymail.co.uk/news/article-3167585/Philip-Nazi-funeral-day-sister-lunch-Hitler-TV-documentary-reopens-painful-chapter-duke-s-family-past.html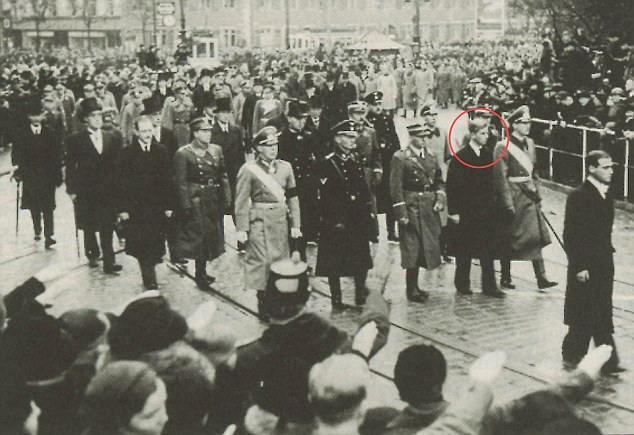 The reason being of course that Hitler was of the same Anglo-Saxon bloodline as our present so called royal family. It wasn't Hitler's personality that 'won them round' or their own dilettante confusion about politics, basically it's because they are all part of the same gang.
The British royals and Hitler are of the same offensive force antagonistic to the best interests of Britain and the British people and only when we have removed these Islands of the foreign usurpers such as the EU, the Zionist paedophile pimps and their attendant German Illuminati royalty, will we have the peace and stability and power that Britain had long been known for, as the mists of corruption clear and the light of God will shine anew upon this nation.
It is likely that the whole Illuminati world will fall under the weight of its own corruption. This is innevitable and is one of the most obvious lessons of history. It's just a matter of time.
If we can get our own house in order before the last day, then there is no reason why Britain should fall too.

_________________
truthspoon.com